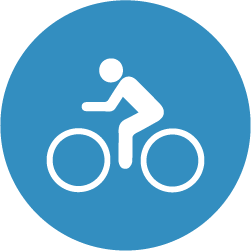 Introduction
We all know the real power of the bicycle is in its ability to take us just about anywhere. There are 2 parts to riding a bike effectively; knowledge of safe on-road behaviour and bike handling skills for situations that surprise us on the road, pathway or dedicated cycling infrastructure. Cycling infrastructure is great, but how do we get to (and out of) it safely and legally?
Alberta Bike Swap is supporting delivery of the only nationally recognised cycling education with certified instructors. Our connections with Instructors across the province and the only Master Instructor in Alberta help support delivering courses when and where they are needed.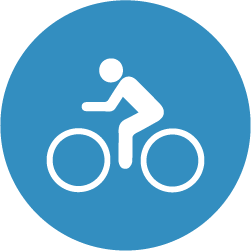 Who
The initial launch of CAN-BIKE courses will focus on adult training. The two main parties of interest are individuals and organisations.
Individuals may be motivated by an interest in personal safety or a need to satisfy a greater cause in the community.
Federal legislation requires organisations to train anyone who uses a bike as part of their role to be provided certified training. It is becoming a best practice in youth education to specify CAN-BIKE Level 4 as the standard for those instructors.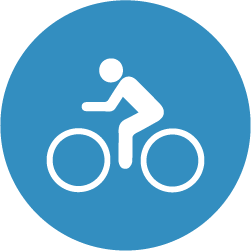 What
The main CAN-BIKE course offerings will initially be Level 3 Core Cycling Skills and Level 4, Advanced Cycling Skills and Level 5, Instructor Training. Full details here. A wider course offering will be offered as the instructor base grows. Ask about our Instructor Candidate Scholarship programme.
We have a lunch and learn packages for the office. We go through the safe cycling tips on the Alberta Bike Swap Safe Cycling card and provide an introduction to CAN-BIKE – all within 1 hour!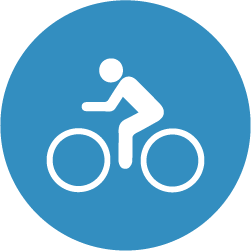 When
UPDATED 03 Apr 23 *
May 27 – Level 3 Calgary *
June 3 & 4 – Level 4 Calgary *
August 12 & 13 – Level 4 Edmonton (or Calgary if demand exists) *
September 9 & 10 – Level 4 Calgary (Could be an Instructor's Workshop) *
All dates still tentative but expressions of interest help things firm up!
Do have a bunch of friends or neighbours that would prefer your own session? Let us know.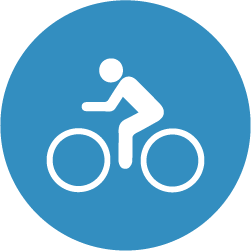 Where
Please stand-by, we're working with a Strategic Alliance on a plan.
Details and registration info will be included in our blog and social media.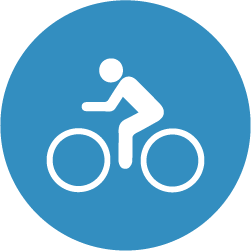 Why
The high level answer is "to make the world a better place with increased bicycle use".
On a personal level we often need a bit more information (training) to be confident in new life skills.
Corporations and organisations are expected to look out for their employees. Sometimes there is legislation and sometimes it is just part of our ever evolving culture. The main example – many building now supply fantastic bike facilities. Why shouldn't effective cycling education be a part of that?